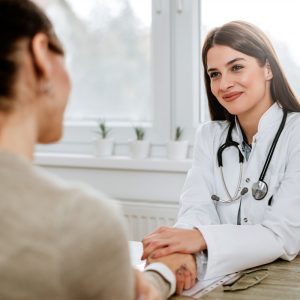 15 Min Rx has a  mission to deliver quality healthcare in 15 minutes or less.Because we know timely delivery of healthcare is equally important.
We are 15 min Rx, a small independent business in Jacksonville Our friendly and skilled pharmacists who thrive on giving best advice on  your health and well-being. We are a local independent pharmacy that offers a complete suite of pharmacy services and beyond to meet your needs. We employ and train highly competent ,Skilled  and passionate staff to ensure that all our clients receive professional and timely services.
We pride ourselves in putting best practices and efforts into meeting the pharmacy needs of you and your whole family. Our pharmacists and staff are dedicated to working in a highly competitive environment and serving you efficiently and reliably, whether it's additional assistance, therapeutic advice, treatment options, home delivery, medication sync, economically priced drugs to keep you and your family healthy all year long.
15 min Rx is a pharmacy store you can count on for everything from skin products, immunization, insurance, and much more. Additionally, our unified team collaborates to focus on providing services through our online portal too. We offer personalized online and phone support and coordinate with doctors and insurance companies to ensure that patients receive personalized care. Our vision is to bring professional and passionate services for you and your family and put a smile back on the face of the community by providing them with the right solutions at the best prices. 
Our customers are our priorities; that's why we provide an individual approach and cut out cues focusing on customer services. We are not immersed in gaining revenue, but we are more devoted to forging strong relationships with customers to understand their demands and needs better. We communicate in a friendly way to build trust and allegiance amongst customers.
With unparalleled personalized services, we work together to embark on a difference in the community.
CITIZEN PHARMACY - GREEN COVE
CITIZEN PHARMACY - CALLAHAN