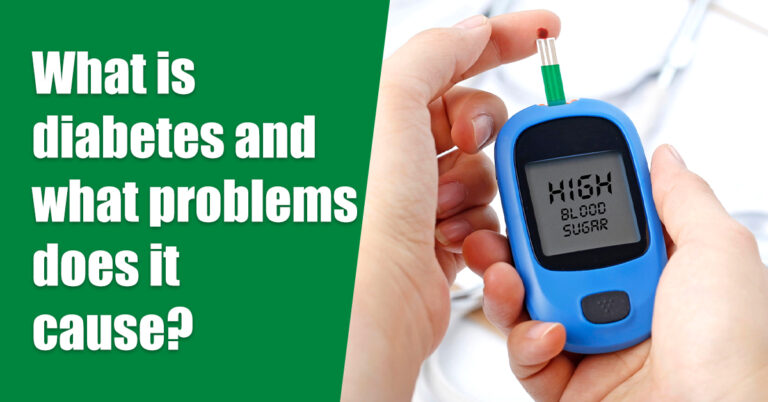 What Is

Diabetes

And What Problems

Does it Cause

- 15MinRx
Diabetes is a severe threat. As per stats, there are more people at risk of type 2 diabetes. About 90% of people suffer from type 2 diabetes and about 8% enduring type 1 diabetes. Diabetes and its associated challenges are deaths, drug costs, treatments that have vast and high impacts. Since the last decades, the number of people suffering from chronic disease has tripled or quadrupled.
The diabetes epidemic was exacerbating and presumed to be the seventh biggest cause of mortality. While science is striving to find an accurate treatment that can cure chronic disease, some patients are not able to get apt treatment and medications. But how close are we to diminishing these challenges?
One of the major challenges is injectable and medications at higher costs. Living with chronic disease isn't just physically and mentally taxing; it costs arm and leg throughout its lifetime for a multidrug regimen. People with diabetes are apt to spend about $16,750 per year on medical expenses. At 15MinRx, we understand the trials and cost burden to diabetes patients; that's why we can help break down plans annually and monthly by providing the Best Drug prices.
Some Of The

Comorbidities

Of Diabetes.
Millions of people in the U.S are suffering from type 2 diabetes or prediabetes. Also, there are higher chances that those living with this condition are juggling with other major health concerns, known as comorbidities. As per the Medical Expenditure Panel Survey, it is estimated that people having diabetes have at least one comorbid disease while 40% have at least three.
People, who have comorbid conditions like obesity, nervous system complications, sexual dysfunction, and other challenges need extra care and attention with Specialty Pharmacy in Florida.
1. Heart disease
A prolonged period of diabetes would damage your blood vessels and nerves that could emanate from heart disease. Adults with diabetes are likely to die from heart disease relative to people without diabetes. In adults with diabetes, the common causes of death are heart disease and stroke.
2. Stroke
Blocking and hindering blood circulation can result in blood-related conditions like strokes. People with untreated diabetes accumulated glucose in their blood, and cells don't receive enough energy. Over time, excessive blood glucose can result in increased fatty deposits or clots.
3. Hypertension
75% of adults undergoing diabetes also have hypertension and often show signs of insulin resistance. The initial approach to managing diabetes and hypertension must scrutinize weight control, physical activities, diet, and alternation in a regimen. Most patients require specific medications to achieve optimal results and control hypertension and diabetes management.
4. Depression
Diabetes and depressions are correlated. The burden and stress of managing day-to-day conditions, abnormal sleeping patterns, inactive lifestyles, poor diet, and more could be obstinate with diabetes. Coping with habits can make depression worse. However, there is ample room for improvement on the focus of depression and related. The support, attention, and care to mental health can improve coping and managing it more effectively.
In a nutshell,
Comorbid illness can sap the financial resources of people, and people face higher out-of-pocket medication costs. Don't let diabetes ruin your finances and hinder your treatment; get help from 15MinRx. We believe that everyone deserves exceptional care and reduces stress towards their medications. Our specialty pharmacy team would sync your medication and provide prompt delivery on automatic refills. We work with your doctor on any prior authorization needed for your medications.
Contact Us Now – (844) 224 – 8493